What Is The Black Doll Facial machine?
Black doll facial machine, Often referred to as "Carbon Laser Skin Rejuvenation", this type of skin treatment is a non-invasive, and pain-free treatment. That is great for minor skin problems and gives you that glow that you desire. It comes from a state of the art Q-switched Nd-Yag laser machine. This machine works wonders on your skin by producing short. high-intensity pulses of light in order to destroy dirt that may be clogging up your pores. First, your face is cleaned and lotion is applied. The Cosmetic Laser Professionals will use a carbon lotion that acts as a photo enhancer. The lotion helps with the rapid intensity of the treatment and really focuses on the debris. that is causing your clogged pores. The laser light is absorbed by the black particles of carbon which will be released with the dead layer of skin.
" Charcoal-Black Doll Facial Laser Treatment works by coating a medical grade of carbon nano-particles powder on your face. and together with an advanced, carefully modulated laser, it will create a concentrated carbon particle blast on your skin!! "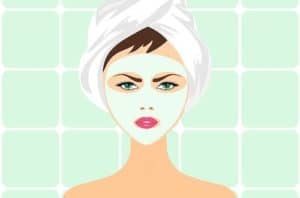 How Long Does the treatment Take?
The good news is that it only takes about 10 to 15 minutes when it is done by the pros at Cosmetic Laser Professionals. Also, there is no down time for this treatment! You can go back to your normal life as soon as you walk out of the door which is very convenient. Although this treatment is very quick, if you want noticeably brighter and clearer skin, you will need to have a series of 4 to 6 treatments. You can talk to your skin expert about how long you should wait in between treatments. You do not want to have a treatment too soon after you have already had one in order to prevent any skin damage.

What Are The Benefits of It?
There are many reasons why you should try this facial because its benefits are amazing. The Black Doll one is great because it:
Reduces fine lines and wrinkles
Removes dead skin
Stimulates collagen growth
Reduces acne and scars
Tightens pores
These are just a few benefits of this skin treatment. It is awesome for people who have acne scarring or wrinkles.