What is Carbon Laser Facial machine?
Carbon Laser Facial machine, nicknamed the Black Doll treatment this laser treatment is the latest craze with celebrities. It's like a facelift without the surgery and has recently been listed in LA's top ten beauty treatment list! Prior to starting the laser treatment, a specifically designed carbon lotion is applied to the skin and allowed to dry over a period of 10 minutes. The laser is then used to heat and cause an implosion of the carbon particles. The laser light is absorbed by the carbon paste focusing the laser energy directly onto the epidermis. As the laser moves across the skin the carbon paste is gently vacuumed up, exfoliating the skin and removing any debris in the pores. The treatment minimizes pore sizes and the thermal effect of the laser beam stimulates collagen and skin cell renewal. Regeneration occurs by encouraging growth of collagen and the elastic fibers.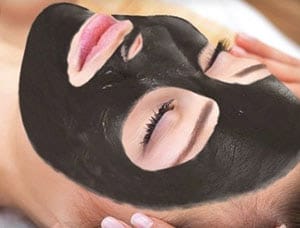 What can the Carbon Laser Facial machine do?
• Stimulate collagen growth
• Improve skin texture
• Restore skins integrity and radiance
• Clear pores to help reduce blackheads and whiteheads
• Reducing fine lines and wrinkles
• Tightening dilated pores
• Reducing acne scars and post-acne discoloration
• Removing dead skin cells from the superficial epidermal layer
• Refining enlarged pores
How does the treatment feel?
Carbon Laser Facial has been described as feeling warm or prickly, but not painful, and assists in leaving the skin looking clear and glowing. It is sometimes described as a pins and needles sensation. A minor laser sound is heard as the carbon particles are targeted by the laser and the light energy is absorbed by the carbon particles. If at any point you feel any discomfort we can engage our Pain Management machine to minimize all sensitivity.
Is there any downtime or side effect?
Carbon Laser Facial is non-invasive and you can return to normal activities straight after your treatment. The skin can appear slightly red after treatment but that usually disappears within a few hours. Some clients may experience skin dryness after treatment, so a good moisturizer should be applied on the face to hydrate the skin. Exfoliating or skin peels should be avoided post treatment. Direct sun exposure should be avoided. You will need to ensure that you use SPF 30+ sunblock for any outdoor activities.
What is the price for carbon laser machine?
We offer 3 types of carbon facial machine, please send us an inquiry if any interest.

Portable Carbon Facial Machine
Vertical Carbon Facail Machhine
Inquiry Now
Summary
Reviewer
Review Date
Reviewed Item
Carbon Laser Facial machine
Author Rating