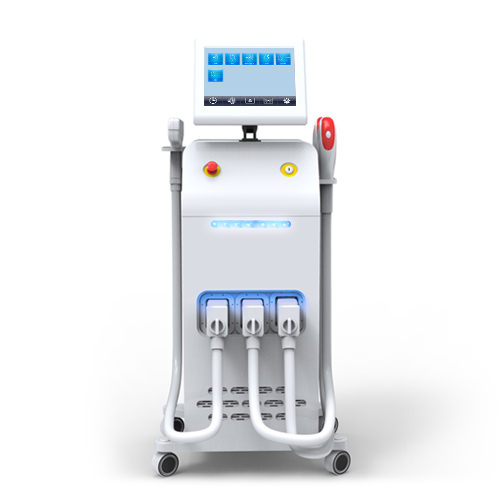 IPL SHR E-light machine
VA-307+
---
Model: IPL SHR E-light machine VA-307+
Up to 1000,000 shots
Water and Electricity Separation
IPL/SHR/SSR/E-light in 1
Inquiry Now
VA-307+ is the new generation of IPL. VA307+ is the first IPL which adapt filters into the IPL water circulation system. For Normal IPL, there is no Filter to purify the water, it affects the lifetime of the machine a lot.. Victory has 2 filters inside the machine to purify the water, the IPL model "VA-307+" lamp lifetime keeps between 1 to 3 millions shots without energy reduction.
Hair removal
VA-307+ IPL penetrates through epidermis into dermis and is high-selectively absorbed by melanin  in hair and hair follicle, producing photothermal effect, conducting the energy from hair section to hair root, rising the temperature of melanin rapidly and decomposing it, thus reaching the effect of hair removal.
Skin rejuvenation
VA-370+ IPL activates fibroblast to produce new collagen and elastic fibers, consequently smoothes skin and returns elasticity to skin. At the same time, photothermal effect produced by Victory IPL enhances blood vessels' functionand microcirculation, thus reaching the effect of skin rejuvenation.
Acne treatment
The special spectrum of VA-370+ IPL penetrates skin and absorbed by porphyrin, stimulates porphyrin to release monomorphism oxyanion which kiss propionibacterium acnes efectively.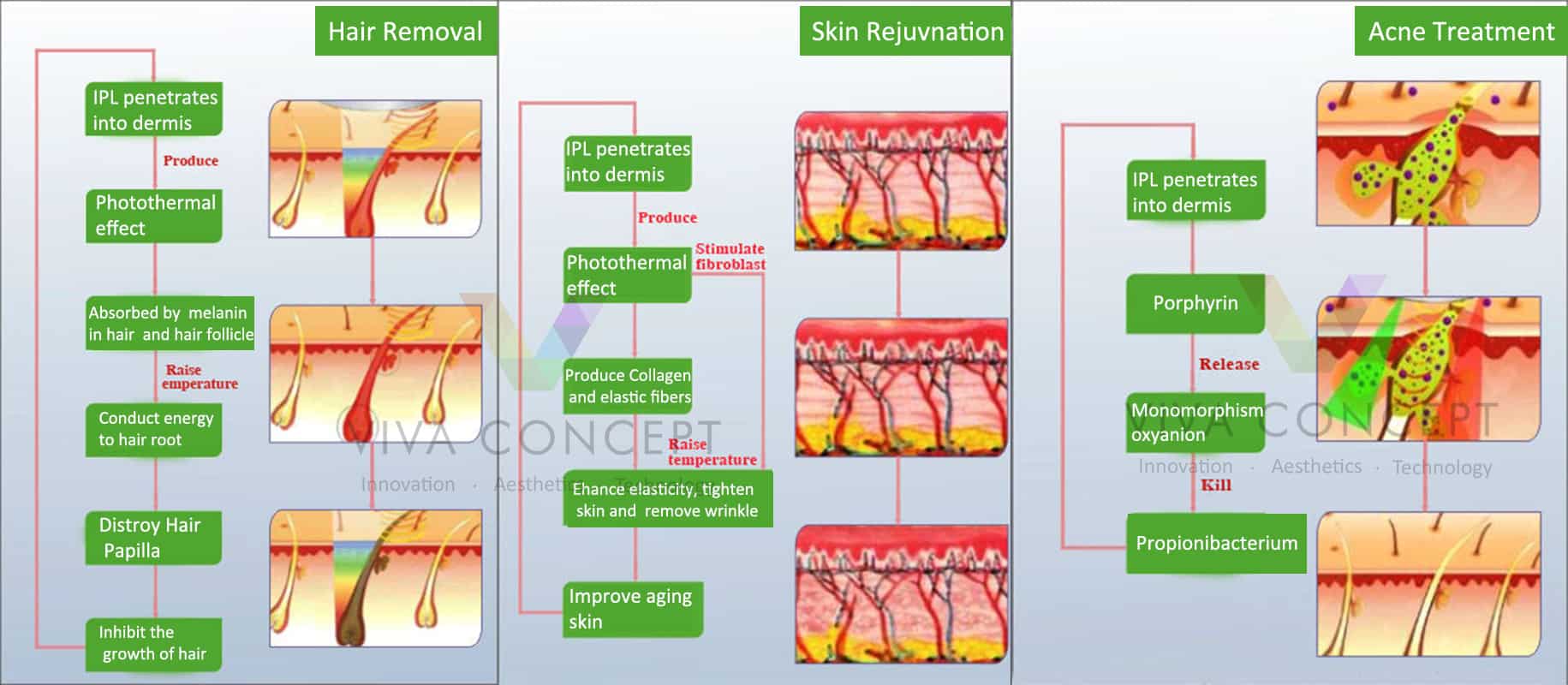 Applications:
1. Speedy Hair Removal
2. Skin Rejuvenation and Pigmentation Removal
3. Acne Treatment and Wrinkle Removal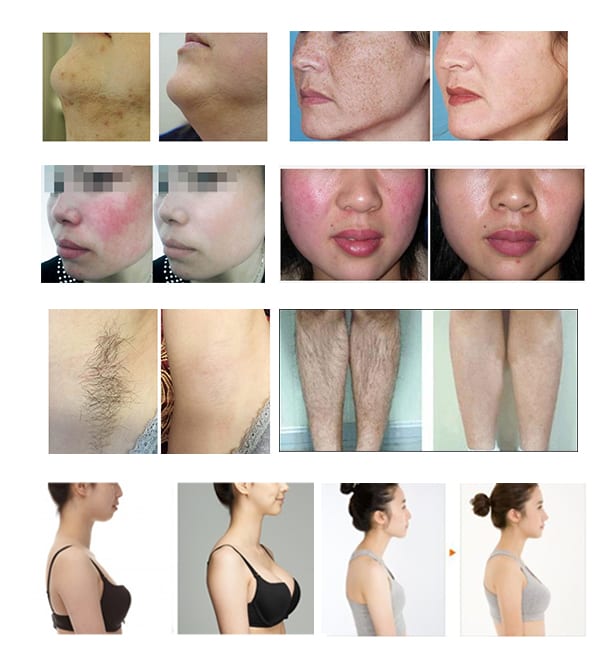 IPL SHR E-light Machine VA-307+

Handpiece

SHR

IPL

E-LIGHT

Machine Power

2500w

Spot size

12*30mm2  or

 15*50mm2 (optional)

15*50mm2  or  

12*30mm2 (optional)

15*50mm2  or  

12*30mm2 (optional)

Wavelength

SHR:640-950nm

SSR: 570-950nm

480/530/640-1200nm(standard) 

590/690-1200nm(optional) 

Pulse Frequency

1-10Hz

 

Energy Density

1-26J/cm2

1-50J/cm2

Pulse Number

 

1-6pulses

Pulse Duration

1-15ms

1-10ms

Pulse Interval

 

5-100ms

Pulse Delay

 

1000-3000ms

RF Frequency

 

1MHz

RF Power

 

100 W

Capacitor

2*450V 22000uf(HCG)

Main Parameter

Display

10.4 ' inch True Color(TFT) LCD

Cooling Level

Continuous Sapphire Crystal Cooling+Air Cooling+Closed Water Circulation Cooling (1-5 level adjustable)

Electrical Requirements

100/110V , 50-60HZ or 230-260V, 50-60HZ