Coolsculpting Machine for sale VA-360
Coolsculpting machine for sale is a professional design for spas, clinics and at home use. The allergen coolsculpting generates stable and powerful cooling energy. It penetrates into the patient's subcutaneous fat layers. Then leads to apoptosis, disposing of dead fat cells through the body's metabolism.
To ensure safe and effective stubborn fat removal. 360° Surround Cooling cups only works on fat deposits for crystallization. The cryoplipolysis machine VA-360 will not destroy the surrounding tissues or nerve areas.
Reviews
Upgraded 360°Surround Cooling

Large, Medium, Small and Mini Four cryolipolysis Probe

Wing, Wing Plus, Flat 3 types applicators for different body area and angel
No limitations for skin type, body area and ages

Fat removal for Any Spot at any Angel

4 independent filters to storage fat oils
The applicators are easy and fast to exchange

Mini probe for double chin and knees fat removal

2 years warranty for the machine and main spare parts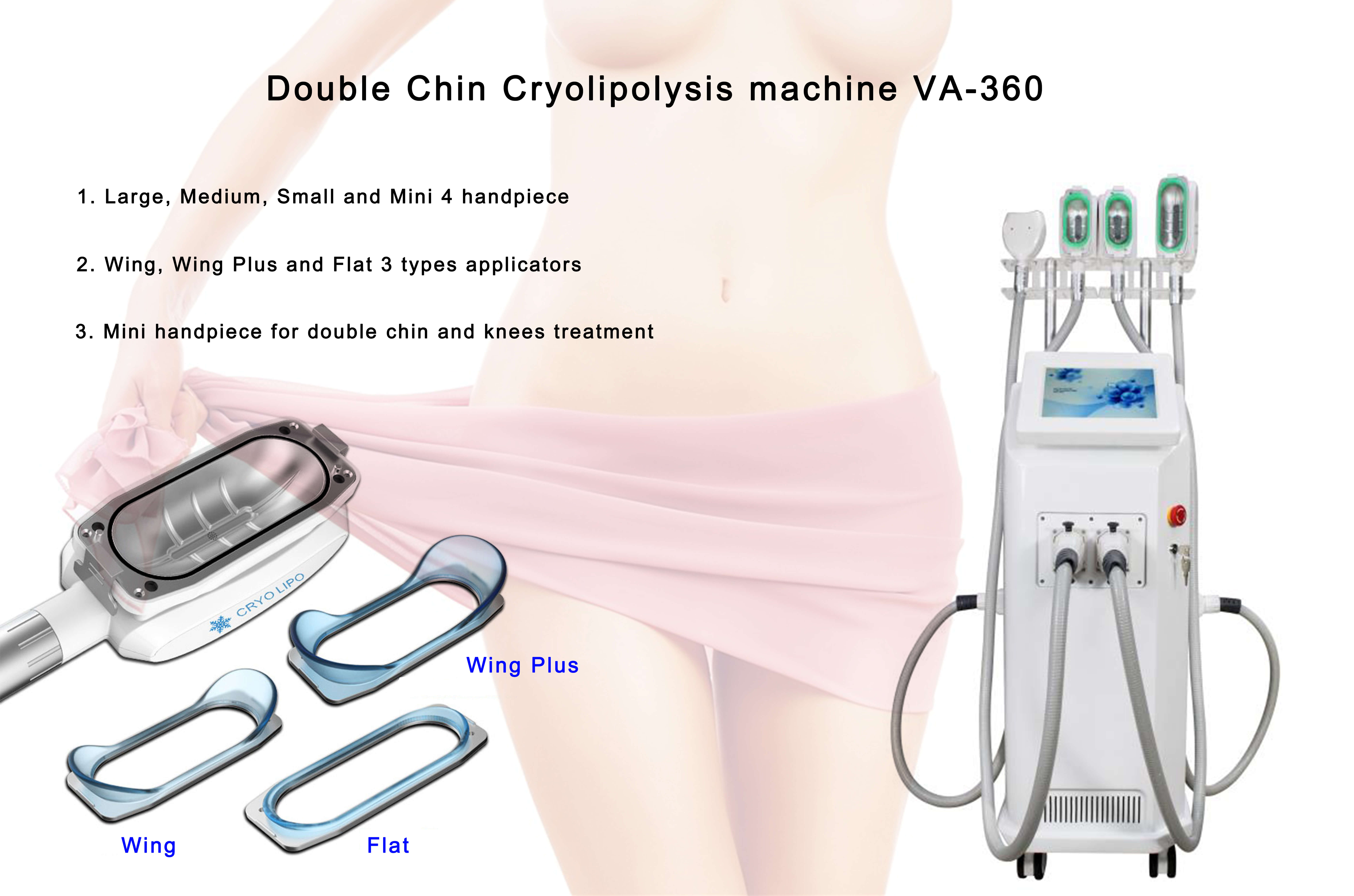 Related products and articles:
Portbale Cryolipolysis machine VA-607
Vertical Cryolipolysis machine VA-608
Crylipolysis treatment reviews