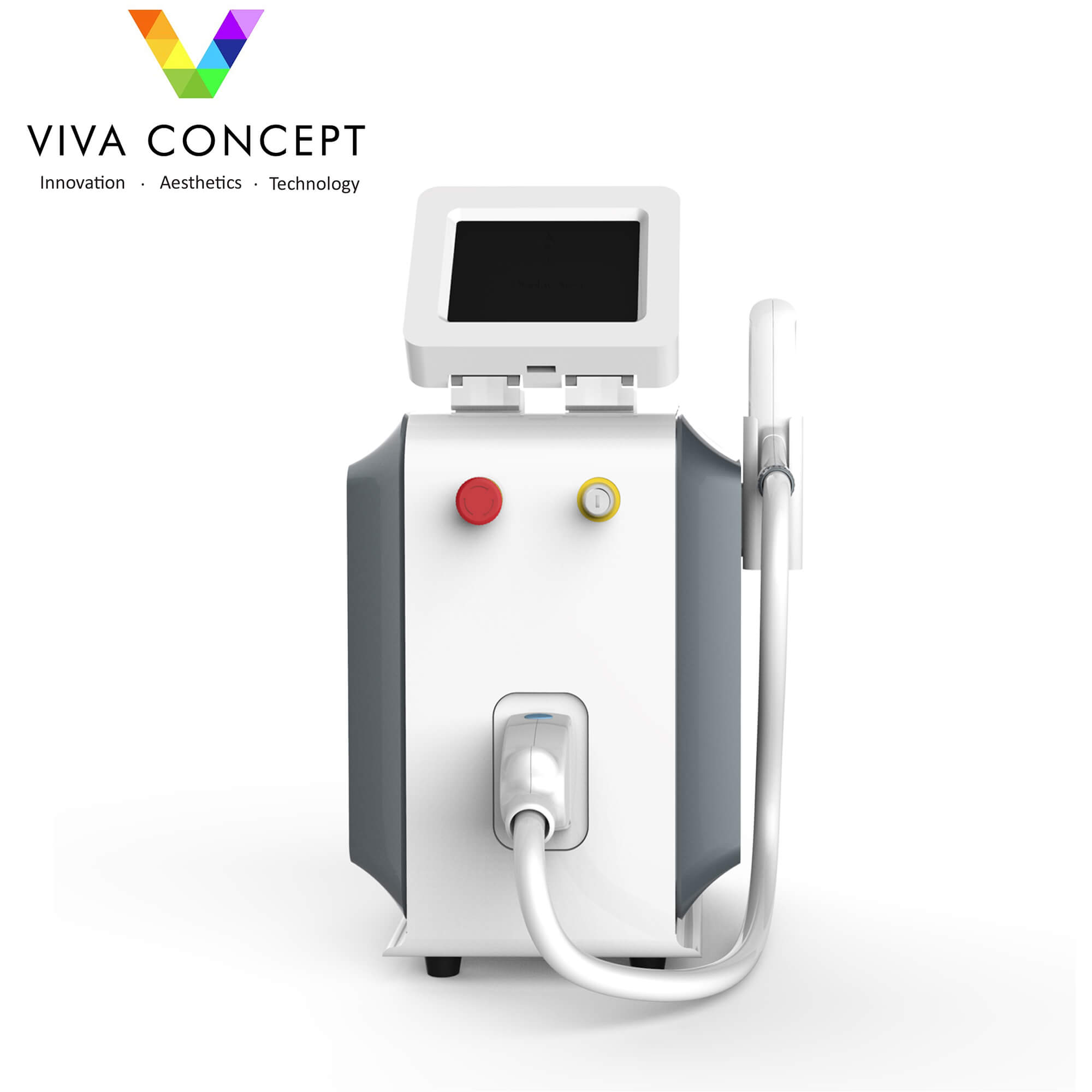 Laser Carbon facial
Laser carbon facial is the way to reduce large pores, dull complexion, blackheads and acne. With this non-invasive treatment, you will uncover a new glow to your skin. The treatment is a laser procedure. By using the Nd Yag Q-switched laser, the 1320nm laser was absorbed by the carbon powder upon the skin surface. The laser moves across the skin the carbon paste is gently vacuumed up, exfoliating the skin and removing any debris in the pores.
1-10Hz fast Treatment
ABS injection plastic material
Non-invasive laser facial treatment
1064nm, 532nm, 1320nm 3 treatment laser tips
Treatments
The Carbon Laser Facial is a no-downtime procedure. This gentle procedure is safe on most skin types and is a great way to get a quick skin refresher without the longer downtime associated with other laser procedures.The Carbon Laser Facial is a laser procedure for enhancing the skin's radiance and promoting a smooth, glowing complexion. It helps to reduce imperfections like enlarged pores and acne, which originate from the outer skin layer.
Improve skin texture, tightens dilated pore
Reduces fine lines and wrinkles
Reduces acne, scars and post acne discoloration
Clears pores to help reduce blackheads and whiteheads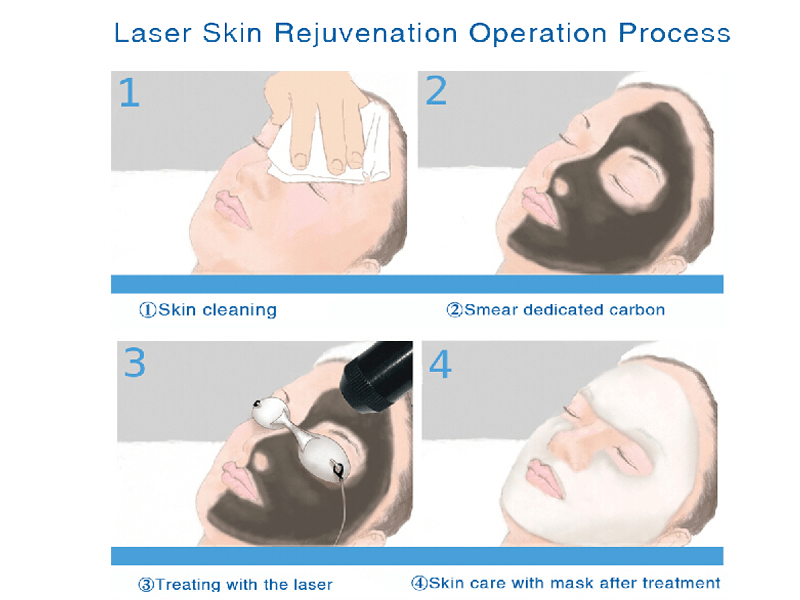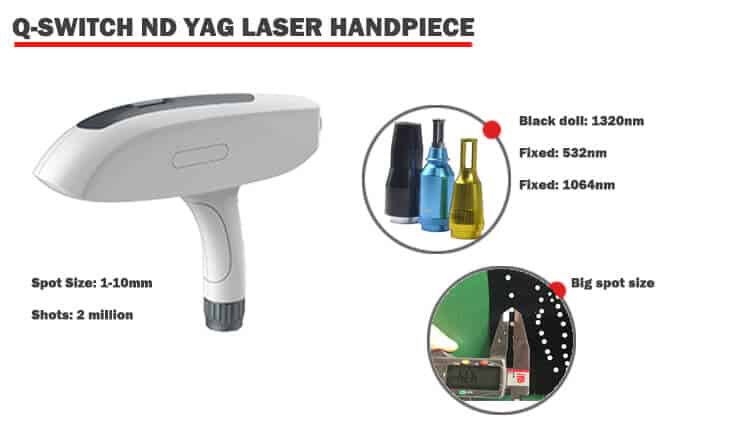 Handpiece
The laser handpiece has 3 laser tips(532nm, 1064nm, 1320nm) for different treatments.
The 532nm tip is used for red, coffee and brown color pigmentation removal. The 1064nm tip is used for Black, bule and dark color pigmemntation removal. The 1320nm laser tip is used for laser carbon facial treatment.
The applications:
Laser tattoo removal
Laser pigmentation removal
Laser carbon facial
Specifications
Laser Type
Q-switched ND:YAG Laser
Cooling System
Water cooling & Air cooling
Spot Size
Φ1-10mm adjustable
Energy
0MJ–2000MJ
Power Supply
AC 220V 50Hz / AC 10A,
110V 60Hz 10A
Aim Beam
650nm Red Aiming Beam
Wavelength
1064nm, 532nm,1320nm
Pulse Width
≤10ns
Repetition Rate
1-10Hz (adjustable)
Input Power
800W
Weight
18KG
Dimension
59*44*37