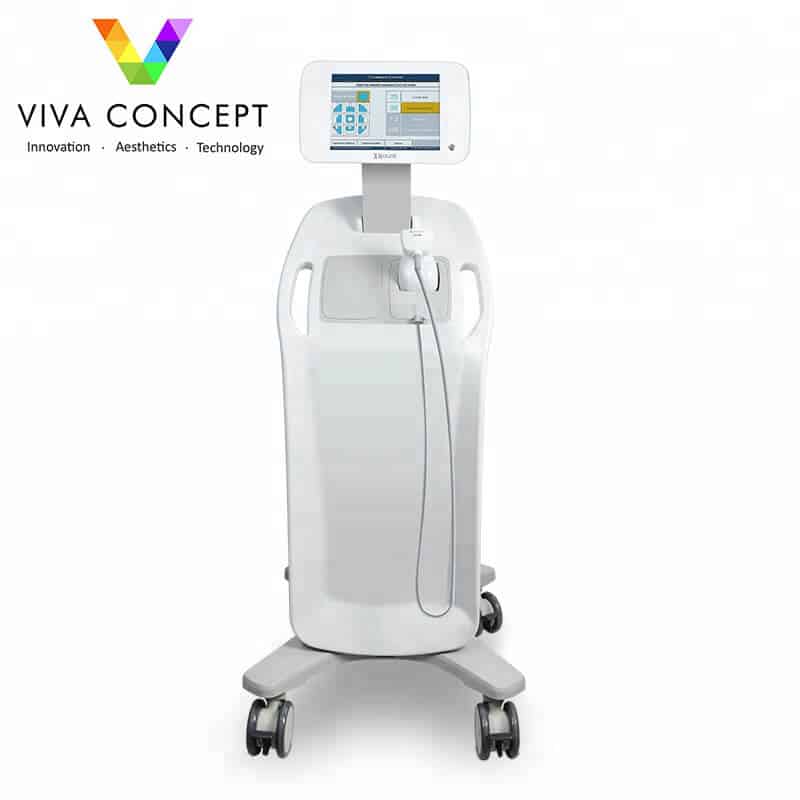 Liposonic Weight Loss Technology
Liposonic Weight Loss treatment used the high intensity focus ultrasound technology for body firming and weight loss.The liposonix HIFU probe generate the heat to destroy the subcutaneous fat permanently and kill the fat at the same time. Liposonic HIFU energy directly stimulate the collagen contraction and thickening, making the skin smoothly as before.
2 treatment cartridges: 0.8cm & 1.3cm
Non-surgical and Non-invasive weight loss treatment
500 shots lifespan cartridge, every shot 576 points
Water Sprayer design, more comfortable treatment
10 operation modes for different body area
Treatments
Liposonic is an unique body slimming technologies – and the difference compared to others is all about focus and intensity. Liposonix uses high-intensity focused ultrasound (HIFU) to create a powerful thermal effect that destroys the fat in the abdomen and flanks. Liposonix treatments focus energy at a fixed depths in the fat without damaging surrounding tissue or non-targeted areas. Treatments can be specialized to the target specific trouble spots, or work through big treatment areas in one session.
Body Slimming and Weight Loss
Fat reduction and Body contouring
Liposonix is the HIFU treatment for body, if you want to know HIFU for facial, please click
HIFU machine for face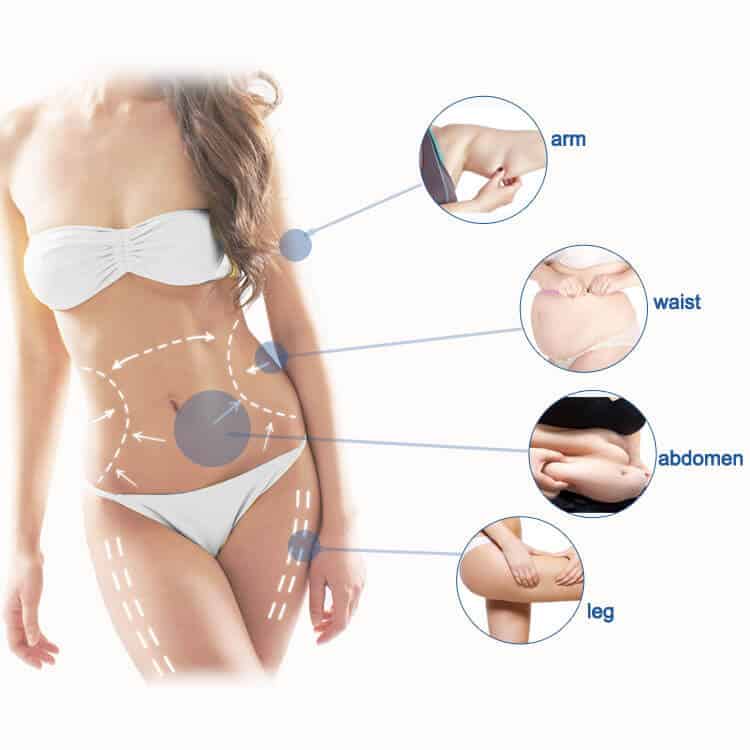 Liposonic youtube video-liposonix machine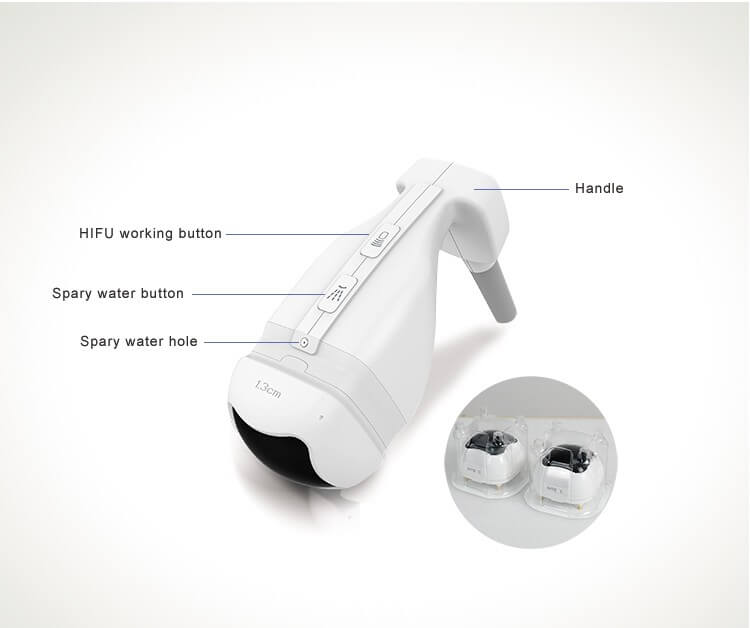 Cartridges
Reaching an obvious result by Liposonix treatment is easy, but the technology that powers Liposonix is very advanced. The Liposonix HIFU system focuses high-intensity focused ultrasound (HIFU) energy at a depth of 1.3 cm, which brings a quick temperature rise, killing targeted adipose tissue just beneath the skin in the belly and flanks.
The Liposonix machine has 2 standard treatment cartridges: 0.8cm and 1.3cm. (1.3cm cartridge penetrates deeper than 0.8cm cartridge). The Liposonix probe lifespan could reach at 500 shots, for every shot, there are totally 576 points for a complete single Liposonix weight loss treatment.
Specifications
| | |
| --- | --- |
| Model: | VA-280 |
| LCD Screen: | 10.4 inch TFT touch screen |
| Ultrasonic frequency: | 7MHZ |
| Standard cartridge: | 8.0mm&13.0mm |
| Maximum power: | 200W |
| Cartridge times: | 525 |
| Cartridge line dots: | Max 576 dots |
| Emitter size: | 4.6*4.6cm |
| Electrical requirements: | AC 220V, 50Hz or AC 120V, 60Hz |
| Product size: | 78*67*124cm |
| Gross weight: | 58KG |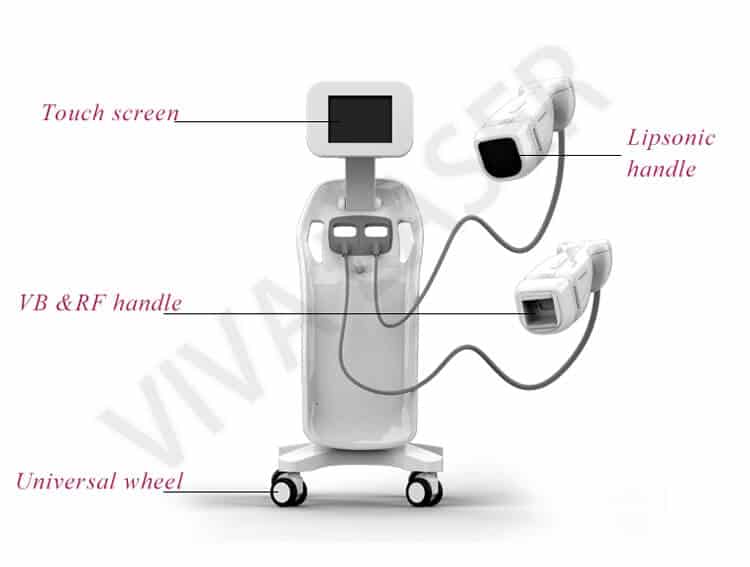 Summary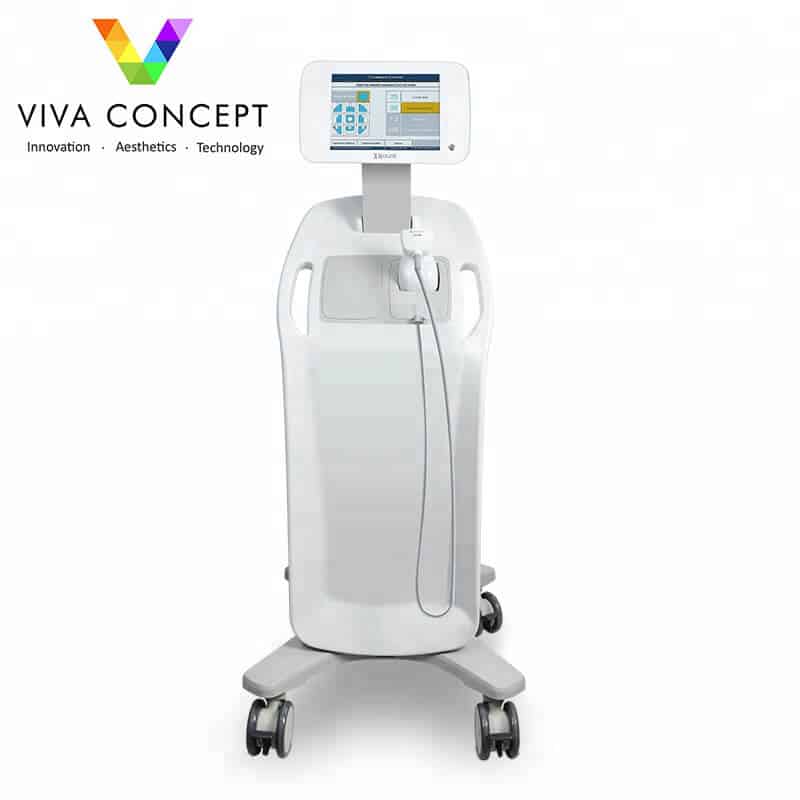 Author Rating





Brand Name
Product Name
Price
Product Availability