Q-switched Nd YAG Laser Machine for Sale
Q-switched ND YAG laser machine is for tattoo removal and pigmentation removal. Such as melasma, dark lips and birthmark. Nd YAG laser machine use different wavelength for the kinds of pigment lesions and ink tattoo removal.
The 1064nm laser tip is applied for black or blue pigmentation and penetrate deeper. 532nm is used for red and brown color, 532nm is for superficial lesions. 1320nm carbon laser facial tip is for skin rejuvenation and acne treatment.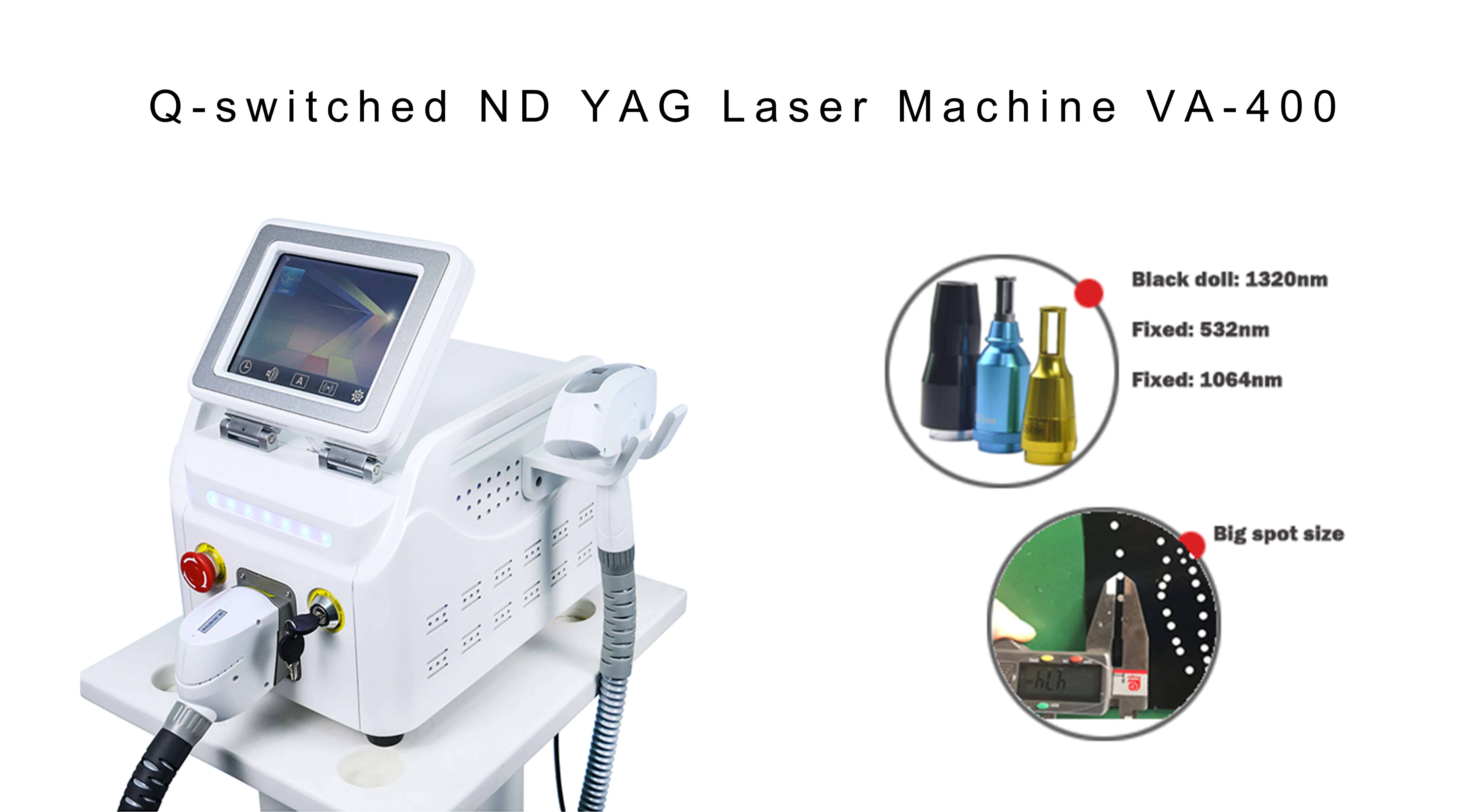 Reviews
Nd yag laser machines frequency is 1 to 10Hz.

There are 3 treatment tips for Yag laser machine, 1064nm, 532nm and 1320nm.

Yag laser Tattoo removal machine with CE approved
The sport size is adjustable from 1mm to 10mm.

Mini, portable and vertical 3 types machine design.

yag laser tattoo removal handpiece with aiming beam
UK imported Xenon lamp

Yag Laser tattoo reomval machine video and manual guide how to use

2 years warranty