IPL machine for sale 2019
IPL machine for sale 2019 works on multiple facial and body treatments. VIVALaser is the brand for intense pulsed light machines with high reviews and low cost. Medical IPL machine is widely used for hair removal, skin rejuvenation, acne treatment, and pigmentation removal.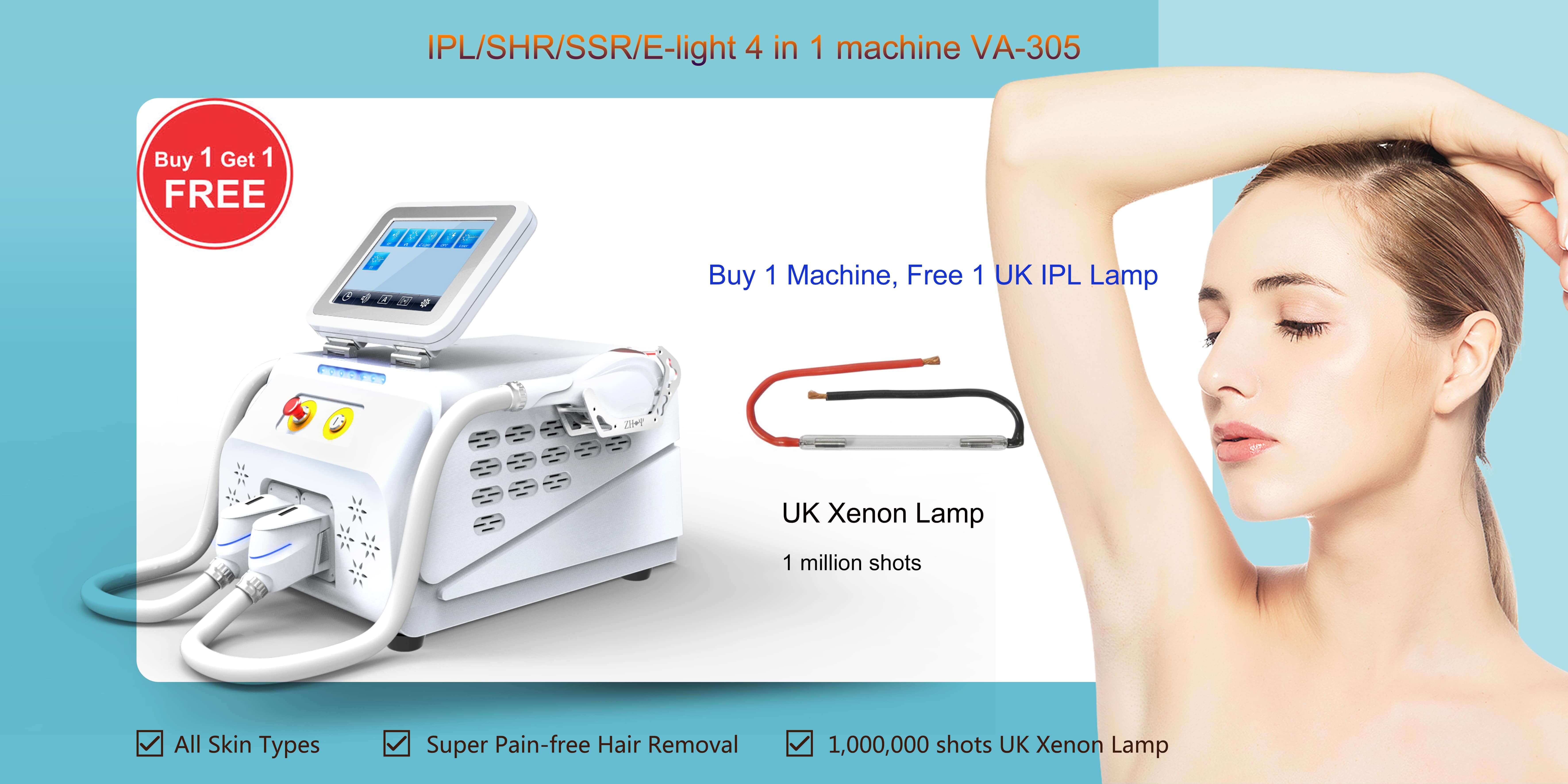 .
Want to know more about the promotion price and gift for the model VA-305?
How much does VIVALaser IPL machine cost?
The price for IPL machine varies from different models. VIVALaser offers 4 different handpiece options for clients. IPL handpiece, SHR handpiece, SSR handpiece and E-light Handpiece.
Pricelist for IPL machines
Model
Handpiece
Price(USD)
Buy Now
Portable VA-304
SHR
$1,350-$2,450

Buy 1 Handpiece

Portable  VA-306
SHR
$1,550-$2,750
Portable  VA-305
SHR+SSR
$1,950-$3,150

Buy 2 Handpiece

Vertical VA-307
SHR+E-light
$2,750-$4,250
Vertical  VA-307+
SHR+SSR+E-light
$3,150-$4,850

Buy 3 Handpiece