IPL machine for sale 2021
IPL machine for sale 2021 works on multiple facial and body treatments. VIVALaser is the brand for intense pulsed light machines with high reviews and low cost. The professional IPL photofacial machine has a wide application. Such as hair removal, skin rejuvenation, acne treatment, and pigmentation removal.
Reviews
SHR + E-light double handpiece IPL machine

1-10Hz super hair removal, fast and pain-free

SHR/SSR/E-light/OPT 4 modes optional
ABS Injection plastic material shell

E-light energy 1-50J/cm2 , SHR energy up to 26J/cm2

SHR wavelength 650nm-950nm, E-light has 5 filters
UK imported lamp, lifespan over 1 million shots

Japanese imported 15000uF capacitor

2 years warranty for the machine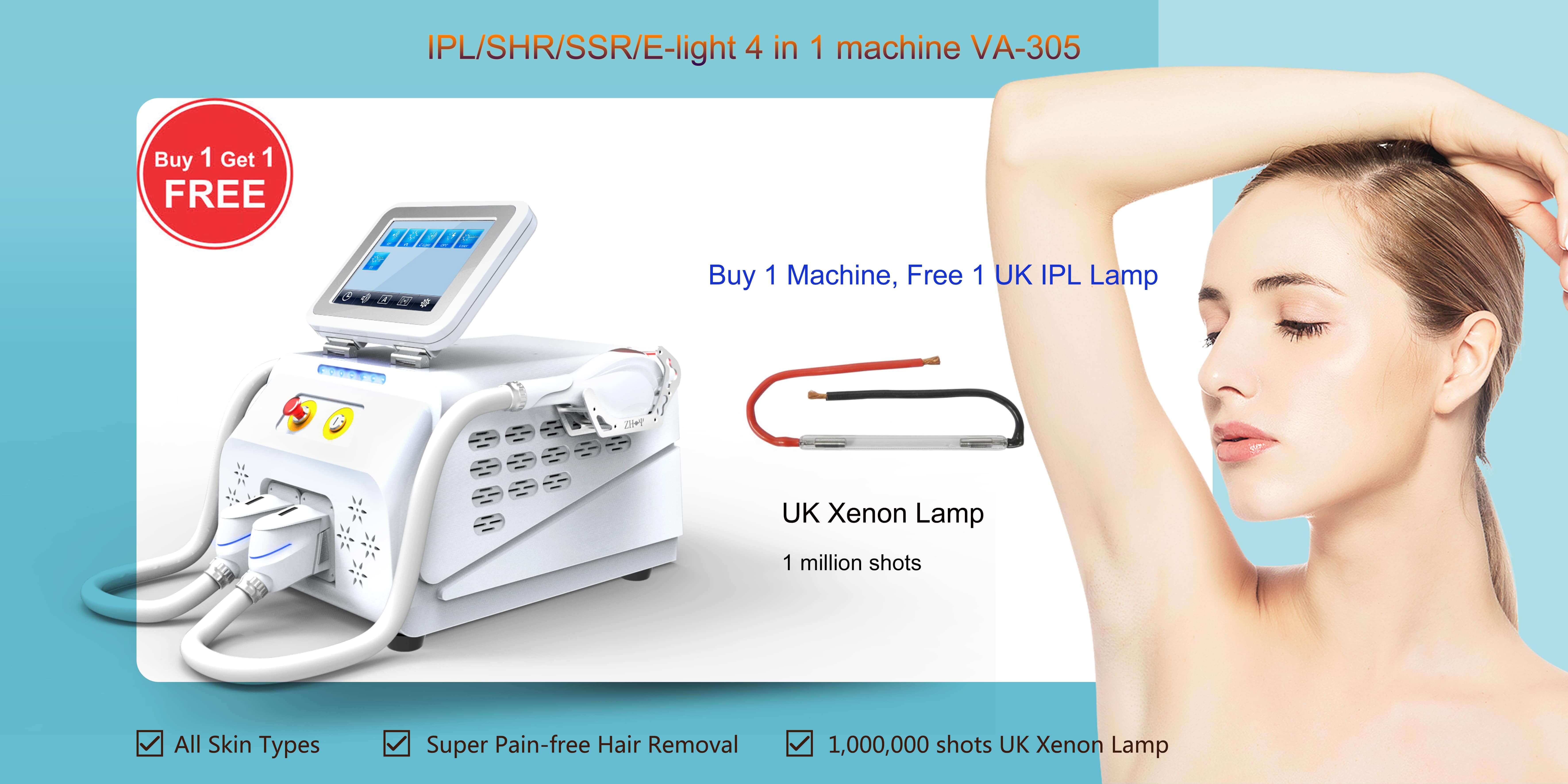 Want to know more about the promotion price and gift for the model VA-305?
How much does the VIVALaser IPL machine cost?
The price of the IPL machine varies from different models. VIVALaser offers 4 different handpiece options for clients. IPL handpiece, SHR handpiece, SSR handpiece and E-light Handpiece.
Pricelist for IPL machines
Model
Handpiece
Price(USD)
Buy Now
Portable VA-304
SHR
$1,350-$2,450

Buy 1 Handpiece

Portable VA-306
SHR
$1,550-$2,750
Portable VA-305
SHR+SSR
$1,950-$3,150

Buy 2 Handpiece

Vertical VA-307
SHR+E-light
$2,750-$4,250
Vertical VA-307+
SHR+SSR+E-light
$3,150-$4,850

Buy 3 Handpiece