What is pigmentation removal machine?
Pigmentation removal machine is for kinds of melanin lesions treatments. There are 2 main methods for pigmentation removal. IPL and Q-switched Nd Yag Laser.
Nd YAG Laser utilizes 1064nm and 532nm for different kinds of pigmentation. IPL is a wide range spectrum from 400nm-1200nm. IPL uses 530/560nm-120nm for pigmentation treatments.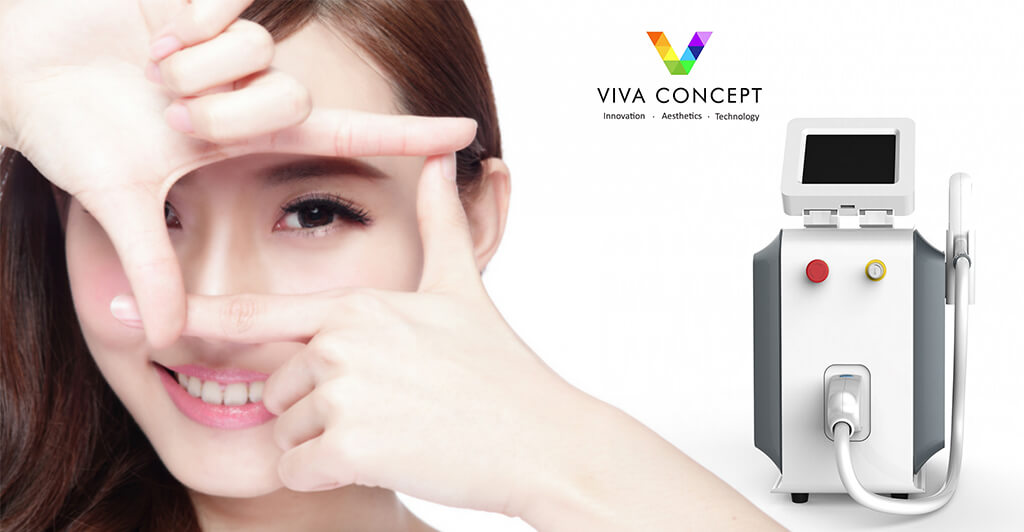 What is the difference between Laser and IPL pigmentation removal?
Lasers are applied to dermis melanin lesions such as Otas nevus and melasma. IPL pigmentation removal is used for epidermis lesions such as age spots and freckle.
IPL for melasma should be carefully used on melasma and dermis pigmentations.
Does laser really remove pigmentation?
Yes. Laser Pigmentation Removal machine is safe and effective to reduce freckles and pigmentation. Nd Yag Laser also works on post-trauma pigmentation and age spots.
The Q-switched Nd YAG laser targets only the pigmented lesion in the skin which absorbs the light. It will not damage the surrounding skin.
The laser heats up and destroys the pigment. The pigment discharge from the skin surface without damage the surrounding tissue.
What is the best laser machine for pigmentation removal?
The laser machine Q-beam and VA-402 are proved to be effective for most kinds of pigmentations.
A good Nd YAG Laser machine should have the following advantages:
High energy
Q-Beam and VA-402 max energy 2000mj
High frequency
Q-Beam and VA-402 max frequency 10Hz
Big spot Size
Q-Beam and VA-402 max spot size 10mm
Long lifetime
20 million shots
How long does it take to fade pigmentation?
Post-Inflammatory Hyperpigmentation may happen after the laser pigmentation removal treatment. But don't worry, PIH can fade away over time, even without treatment. It can take three to 24 months for PIH to fully fade.
How dark the spot decides the length of time it takes for PIH to fade. It will take much more time if the contrast between the target area and your natural skin tone is big. PIH doesn't always fade away by itself. In some situations, Post-Inflammatory Hyperpigmentation is permanent.
How do Q-beam and VA-402 q switch nd YAG laser work?
Laser technology has improved the ability to treat melanocytic lesions with the rapidly pulsed. The laser treatment of pigmented lesions and
tattoos are based on the principle of selected photothermolysis.
The q switch nd YAG laser could crush the pigmentation in a very short time. The QS laser Systems can successfully lighten epidermal and dermal pigmented lesions.

Does laser pigmentation removal have side effects?
Laser pigmentation removal is unlike traditional chemical or physical stripping methods. It uses the laser selection absorption theory. The laser will directly work on the target melanin in our skin in a very short time, but will not break other tissues.
Laser pigmentation by nd YAG q switch laser Q-beam is safe and effective. Besides, laser pigmentation could not only remove the freckles but also improve our skin and metabolism.
The application for laser pigmentation removal Q-beam and VA-402:
1. Melasma, Ota, nevus and other dermal pigmented lesions;
2. Freckles, age spots, coffee spots, and other epidermal pigmented lesions;
3.Tattoo removal, tattoo, lip line, eyeliner, etc;
4. Laser skin rejuvenation
Will pigmentation come back after the laser treatment?
Most of the pigmentation will not come back. Some lesions may return after a period of 3 months to 1 year. However, the procedure can be repeated with similar results.